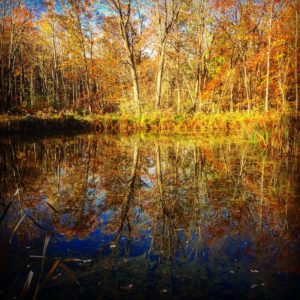 Freedom Hill Farm is a small dairy farm that seeks to combine natural farming with Christian ministry. All are welcome regardless of religion.  Rick is a natural born farmer with a lifetime of experience . You can almost always find Julie right by his side keeping the farm running.  Between the two, with the help from family and friends, special attention is given to cow care and comfort.
Rick grew up on this very farm.  His father, Dick, graciously gave them permission to renovate the barn and bring cows back onto the farm.  Dick still lives in his house on the farm and Rick and Julie live across the street.
Their Jersey cows are pasture fed, which produces the best tasting raw milk.  They have a NY state permit to sell raw milk and their milk and dairy operation are regularly tested for quality control.
A lot of prayer went into their decision to get cows again after selling their first farm in 2001 where they farmed for 26 years.  After meeting with their new neighbors who grow organic vegetables and also have a Christian youth ministry (find them at www.freedomfarmcommunity.org), they started wondering if they should be involved with Christian ministry too.  Once they started praying in that direction, it seemed as though the Lord opened up the flood gates of blessings to get them up and running.
Now here they are today welcoming neighbors and visitors who enjoy seeing the farm, buying milk and meeting new friends.  Rick and Julie are more than happy to share their Christian testimony and love for Jesus with anyone who inquires.